It is CLEAR that education is crucial to the success of our storm water management program. The more you learn…the more you know.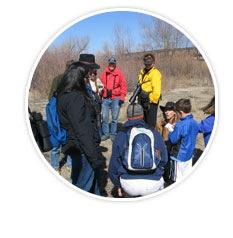 Help keep pollution out of storm drains
Always put trash where it belongs
Recycle appropriate items
Fertilize caringly and sparingly
Carefully store and dispose of household cleaners, chemicals, and oils
Clean up after your pet
Practice good car care
Choose earth-friendly landscaping
Stay water-efficient
Volunteer – attend clean-up events
Educate your family, friends, and neighbors about the role everyone plays in protecting our waterways.
The Clean Water Act (https://www.epa.gov/laws-regulations/history-clean-water-act) provides the framework for water quality regulation in the United States.  In Colorado, the Water Quality Control Commission (https://www.colorado.gov/pacific/cdphe/wqcd) is the agency which has the authority to establish water quality standards consistent with the federal Clean Water Act.
Local permit holders, like the members of CLEAR, must comply with regulations, in the form of Stormwater Permits.  There are two sewer systems in your community.  The sanitary sewer system is for wastewater from homes, schools, churches and businesses that is piped to a water treatment facility, where harmful elements are removed before the water is discharged.  The stormwater drains that carries runoff away from roads, parking lots, and buildings through a series of pipes and detention basins before discharging it into creeks is the system that is regulated through the Municipal Separate Storm Sewer System (MS4) Permit process (https://www.epa.gov/npdes/stormwater-discharges-municipal-sources).
We take education so seriously that we support a wide variety of efforts with the message:
One this is CLEAR, the water quality in our creeks, river, and lakes depends on everyone's help.
To Schedule a Presentation
Service Learning and Volunteer Opportunities
Public Service Announcements and Resources